It is reported by the British Guardian, that Italian researchers said they recently discovered a lady painting by Da Vinci which was missing for as long as 500 years and pointed out that the figure owns an mysterious smile as Mona Lisa.
The painting Portrait of Isabella Tim Daisy, which is completed in the 16th century, was found in the hands of a private Swiss collector, and it is identified by the authoritative experts that the painting was painted by the polymath of the Department of the Renaissance.
If this work is generally acknowledged and experts agree unanimously that it was made before the Mona Lisa, the portrait painting will shake the research on one of the world's most famous paintings.
The portrait's size is 61cm x 46.5cm, the paints and primers are the same of the da Vinci's. It is considered as a full sketch version for Isabella Daisy. The painting, like the Mona Lisa, is in the Louvre as exhibition.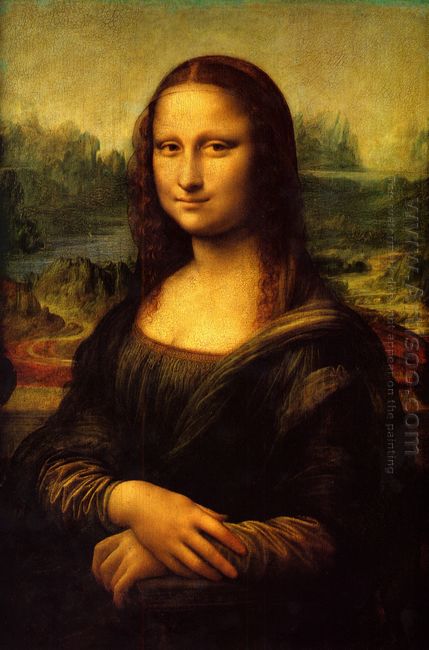 It is reported that the anonymous owner proposed a requirements for analysis on the painting. The holder began painting collection since the early 20th century, and currently has about 400 collections .
Professor Emeritus of Art History, University of California Peideruiti (Carlo Pedretti) wrote to the holder that he was sure da Vinci painted the the face of the portrait, while two assistants were responsible for painting the palm fronds in the figure's hands.
In 1499, Leonardo da Vinci first met Tim Daisy in Mantua, who was a local woman Marquis. As a frequent visitor to the art industry and the leader of Italian Renaissance, the style of her dress affected women throughout Italy and France. She modeled for Leonardo da Vinci, and wrote to him to ask to make the sketch drawn into oil painting.
Leonardo promised to complete the commission, and hinted that he would follow the sketch. In 1514, they may meet again in the Vatican. But historians believe that this painting was not completed, or lost forever .
However, a historical clue shows that Leonardo da Vinci really completed this painting. In 1517, he showed Cardinal Luigi Dalagena a series of painting in France, whose assistant said: "There is a painting depicting Lombardy Lady".
Peideruiti said he had studied the painting for 3 years, and now this discovery will be made public. Although he still needs a few months to confirm which parts of the painting is by one of Leonardo da Vinci's assistant.