Raphael was a great Italian painter and architect of the Renaissance. His work was known for clarity form and elegant figures. Together with Michelangelo and Leonardo da Vinci, Raphael is admired as the traditional trinity of great masters of Renaissance..
Raphael's full name was Raffaello Sanzio da Urbino, he was born on April 6 or March 28, 1483 in urbino of Italy. His father was an artist and poet, who led him into the world of art. Raphael's talent on art was recognized early in childhood.
In 1504, the young Raphael went to Florence to study the works of Michelangelo, Leonardo da Vinci and Fra Bartolomeo. In 1508, 25 years old Raphael was commissioned by Pope Julius II to produce a series of frescoes for four state rooms of the Vatican Palace. Later in 1514, Pope Leo X appointed Raphael chief architect of Saint Peter's Basilica. Raphael's fame grew very fast in Rome. He was considered to be the most important painter and architect in Rome by that time.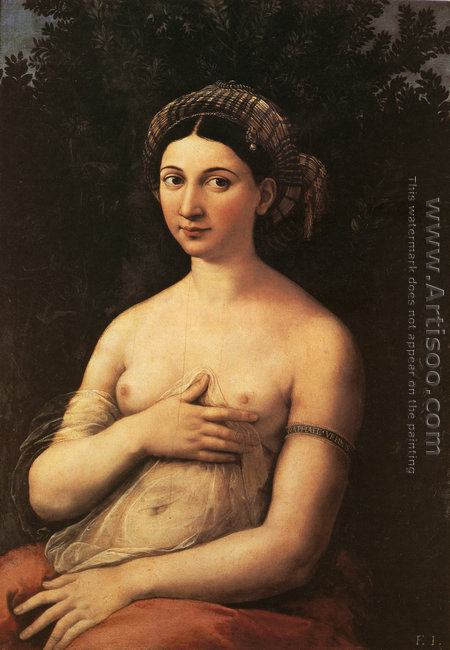 Raphael never married, but engaged to Maria Bibbiena instead of his love La Fomarina Margherita Luti. Before getting married, Raphael died of a fever on April 6, 1520 at the age of 37. According to his will, Raphael was buried in the Pantheon.
Despite his death at 37, Raphael was enormously productive artist. A large quantity of his works remain tody. Many of them are found in the Apostolic Palace of The Vatican, where the frescoed Raphael Rooms were the central, and the largest work of his career.