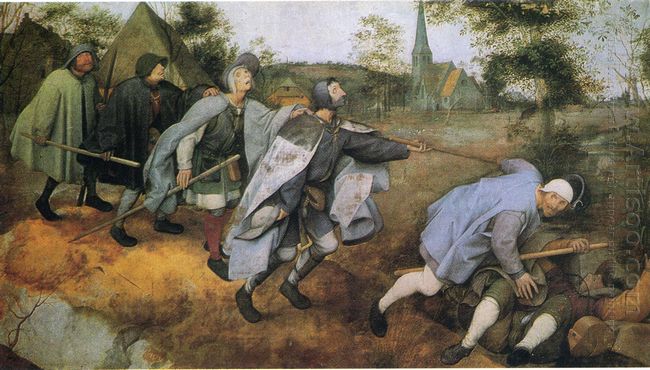 In the biblical story, Jesus said to Pharisees, "They are blind guides; if the blind leads the blind, both shall fall into the pit." The folk proverbs also said, "Both are doomed if the blind guides the blind." In Parable of the

will be very difficult.

Some people thought that this painting by Bruegel was one of the European peak works in the 16th century. Profound philosophies in the authentic art image were the artistic characteristics of Bruegel. Both the natural scenery and characters he created had the reality of Netherlands's life, even if was exaggerated, it was never far from the fundamentals of real life.