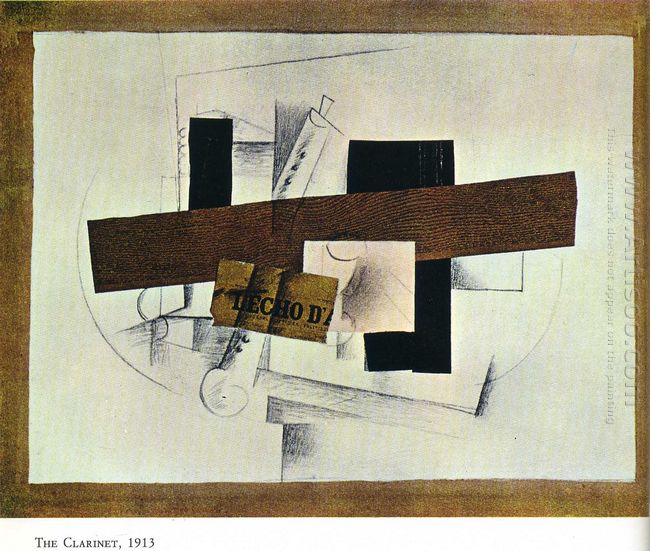 The Clarinet Tenora made in 1913 by Braque was his collage representative. He used wood grain paper, paper and colorful paper to collage out a set of simple shapes in the center of the painting and outlined the lines and shadow around these
could even let people learn some spiritual connotation. Through the collage, the artist would seem to have forgotten the performance factors, especially for the material and color aesthetic feeling to the viewers. This was clearly different from the interest of analytical Cubism style.
This work also showed Georges Braque's great control and processing picture space power. If the analytic Cubism works in the treatment of space displayed was the dynamic and energetic feeling. So now in the exploration of this so-called Synthetic Cubism in combination, the picture presented a unique, stable and static trend. All the figures in the painting were all converged in the center of the oil painting. With a root and stable lines, the artist collaged the graphics to further strengthen the centripetal force of the painting. The centripetal force effectively blocked all possible beyond its limit movement, so that any that seemed to be beyond its own force field details were turning back.