The surrealism master Rene Magritte (November 21, 1898 to 1967) drew a lot of pipes. He put the pipe series called "the image of the rebel". The most famous was this painting. This pipe looked very noble, elegant, calm and concise, which was certainly not used by people. But Rene Magritte carefully stated, "What you see is not the pipe."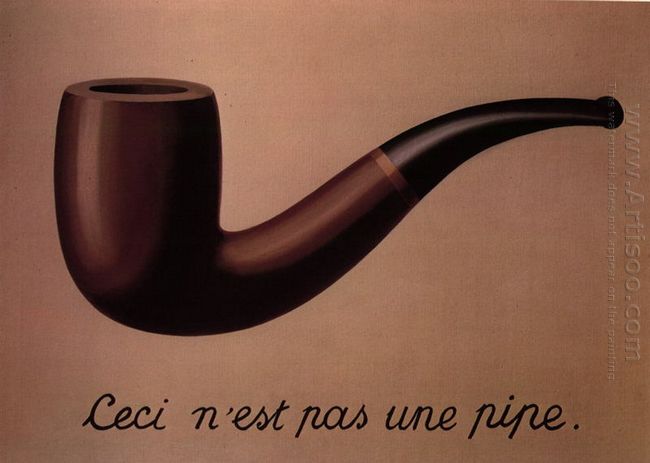 It was indeed a pipe, but the painter told you that it was not. Rene Magritte was a surrealist master, so he said not pipes must have his reasons. So some authoritative critics interpreted this truth. Magritte said, "People could build new relationship between words and objects and can also clarify some qualities that are neglected by languages and objects in daily life." An idea always lingered in my mind. I thought the secret lied in the operation. But the simplified result belied the operation. However, only the operation could explain the results caused by beyond expression. Graphic design was the secret of Magritte's operations here, and then was carefully deconstructed. Although the operation immediately disappeared upon completion, the relative position and relationship of each kind of graphic elements and the elements derived from it.
These words were professional and difficult for most people to understand. Rene Magritte chose a known classic graphic. According to his own understanding, some quality of life often overlooked "injection in graphics intermediate with art". Another piece of artwork he had to do was to take this classic graphics in deconstruction, which was his emphasis on "what you see is not a pipe". From this deconstruction, a new relationship and significance were formed.
The question was extended from here. It was actually a pipe, but the painter surely said it was not. And these were some qualities
often neglected in our daily life. This was an interesting question. Actually, if taken careful consideration, we could really find many examples to prove the views of Rene Magritte .